Enjoy free Wi-Fi
We believe that when a hotel advertises free WiFi, they should provide travelers with a fast and reliable connection. 
Concierge service
Top-tier hotels have a lot to recommend them: luxurious spas, twice-daily room service and superb on-site restaurants.
Tourists Attractions
   GRS Fantasy Park
4.5 km from the hotel
GRS fantasy park a unlimited fun place for all age groups present in Mysore city, of Karnataka, in India.
   Mysuru Zoo
4.9 kms from the hotel
This century-old Zoo has nearly 2000 animals.This garden stands to the east of the fort at a kilometer. It is known as Sri Chamarajendra Zoological Gardens.
   Mysuru Palace
7.8 kms from the hotel
Mysore Palace is located in the heart of the city. It is 107 years old and one of the largest palaces in Karnataka, also known as Amba Vilas Palace, and was the residence of the Wodeyar Maharajas of the Mysore state.
   Chamundi Hills
14.4 km from the hotel
The Chamundeshwari Temple is a Hindu temple, Chamundi Hills is one of the landmark tourist attraction of Mysore. It is located about 13kms Southeast of Mysore city, state of Karnataka, in India.
   Karanji Lake
5.1 km from the hotel
The lake is surrounded by a nature park consisting of a butterfly park and a walk-through aviary.Karanji Lake has a butterfly park housing a large variety of plant species to attract butterflies.
 Ranganathittu Bird Sanctuary
13.2 km from the hotel
Ranganathittu Bird Sanctuary, also known as Pakshi Kashi of Karnataka, is a bird sanctuary in the Mandya District of the state of Karnataka in India.
  Varuna Boating
15.1 km from the hotel
The District Administration used to conduct this adventure sport for a week during Dasara celebrations without much response and the sporting activity would cease soon after Vijayadashami celebrations.
   Tippu Summer Palace
14.5 km from the hotel
In Srirangapatna is the Dariya Daulat Palace (Summer Palace) that is set amidst beautiful gardens called Daria Daulat Bagh.
 Brindavan Garden
20 km from the hotel
The Brindavan Gardens is a garden located in the Mandya District of the Indian State of Karnataka. It lies adjoining the Krishnarajasagara Dam which is built across the river Kaveri.
Unforgettable events
Design and enhance your event experiences with the very best of National Residency.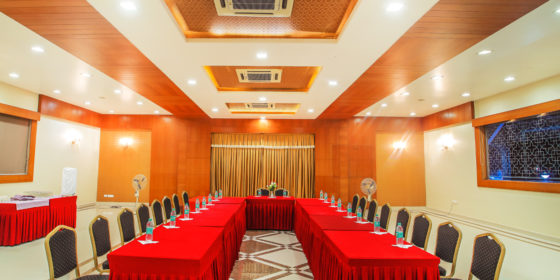 Meetings and conferences
Our variety of venues means there's a space to meet your exact corporate event needs from intimate business meetings to vibrant seminars and conventions.
Weddings and celebrations
Exceptional banqueting space, bespoke dining options and a dedicated wedding planner makes National Residency , Mysuru place to celebrate your dream.